Housing and Financial Empowerment Center
About HFEC
The Chicago Urban League's Housing and Financial Empowerment Center (HFEC) works to support community-based investment and growth by facilitating homeownership and wealth building.
HFEC is a HUD-approved housing counseling agency that provides low- to moderate-income residents with professional housing counseling assistance. We provide mortgage delinquency and default resolution counseling, pre-purchase counseling, financial capability coaching, and rental counseling. We also offer educational workshops in the areas of financial management budget counseling, homebuyer education, foreclosure prevention, and non-delinquency post purchase.
Our services are free to low- to moderate-income residents of Illinois.
Workshops
Pre-Purchase Homebuyer Education Workshop
Buying a home can be overwhelming. Housing counseling can help you individualize your home buying options, empower you to make informed decisions, and significantly improve your home buying success. Housing counseling will help you determine what you can afford and teach you how to sustain your home for the long term.
Top Five Benefits of Pre-Purchase Homebuyer Education:
Determine if homeownership is right for you
Discover how much house you can afford
Understand your credit score
Choose from affordable mortgage options
Learn about various home buyer assistance programs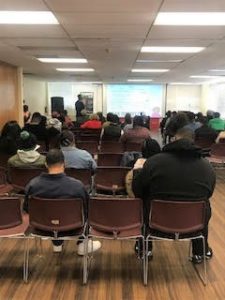 Home Buying Certificate
As a HUD Approved Housing Counseling Agency, the Chicago Urban League's Housing and Financial Empowerment Center (HFEC) provides the pre-purchase counseling and education required to qualify for various down payment/closing cost assistance from our trusted lending partners.
The education consists of two workshops and one-on-one coaching.
Workshop 1: Financial Empowerment – with a focus on the importance of Credit and Budgeting
Workshop 2: The Home Buying Process – from mortgage application to closing
One-on-one coaching assists with preparing a monthly spending plan, improving credit scores, building savings, determining readiness and purchase affordability.
One-on-one coaching may be scheduled after attending the Financial Empowerment Workshop. Coaching may take place in person or over the phone.
To set up an appointment, call 773-285-1500.
Financial Coaching
Financial Coaching is a proven approach to helping clients achieve long-term financial goals and build assets. It is an approach that builds on the knowledge and skills offered through financial education by supporting clients in the process of regularly applying skills to their own financial lives.
Financial Management Budget Counseling
Awareness and understanding of budgeting is vital to a family's ability to become and remain financially stable. Our housing counselors help to empower individuals with the knowledge, tools, and resources to set goals and make informed financial choices.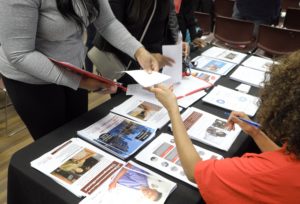 Top Five Benefits of Budgeting and being Financially Coached:
Learn budgeting tools and techniques to help you manage your money
Improve your credit rating
Begin a savings plan for future goals
Increase awareness to avoid identity theft and loan scams
Understand your financial options for home ownership, refinancing or renting
Non-Delinquency Post-Purchase Counseling
For many families, the purchase of a home is the single largest investment they will every make. It is important to prepare for, prevent and learn how to recover from potential life's challenges that may jeopardize this investment.
Top Five Benefits of Post Purchase Counseling:
Get helpful tips to protect and maintain your home
Learn budgeting tools to create a post-purchase Spending Plan
Learn preventive maintenance procedures
Review resources for home repairs and improvements
Understand property taxes and insurance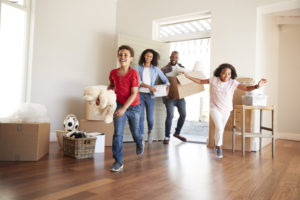 Rental Housing Counseling
Rental housing is essential for many families and individuals. Young people starting as an adult, immigrants seeking stability in America, empty nesters, senior citizens downsizing and families rebuilding after losing their home to foreclosure or unpaid taxes.
Finding safe, secure and affordable housing is necessary and many families are faced with escalating rent increases. Through rental counseling client can get listings of affordable housing, we can assist with locating affordable rental housing, also learn budgeting tools and techniques to help with managing credit and knowing your Fair Housing Rights, how to resolve landlord and tenant disputes, how to report unsafe building conditions and costs associated with rental housing. Rental housing counseling should occur prior to signing a lease.
For the monthly schedule of our group rental counseling session, Click here. Rental counseling start at 10 AM Sharp. Proof of income and state-issued ID is required for rental counseling.
For homeless prevention or services for homelessness, please call 311 or visit www.hud.gov to find a local agency.
Mortgage Delinquency and Default Resolution Counseling
Are you facing foreclosure? Did you know that you have options to help you stay in your home? Do you understand those options?
Unexpected changes to life circumstances that affect your finances can be contributing factors to foreclosure. These include:
Loss of employment or reduction in hours
Major illness or injury
Divorce or separation
Death of a spouse
Increase in your mortgage payment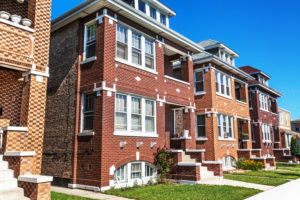 You should consider mortgage delinquency and default resolution counseling if you are in any of the following situations:
Have not missed a mortgage payment but are concerned that you may miss future payments
Behind on mortgage payments
Received a notice of foreclosure
Having trouble communicating with your mortgage lender
Mortgage delinquency and default resolution housing counselors work as liaisons between the homeowner and the loss mitigation department to explore mortgage assistance options to address the mortgage arrearage. In addition, counselors assist homeowners with preparing and submitting a loan modification package to their lender.
According to HUD, data has proven that homeowners who seek counseling in the early stages of default are more likely to receive a loan modification and remain in their home.
All services are confidential.
Take Root Chicago
Take Root Chicago is an initiative sponsored by Freddie Mac in partnership with the Chicago Urban League. We connect our clients to our trusted partners.