The Youth Services Center serves young people ages 12 to 24 through programming that includes socioemotional learning and competencies, academic enrichment and support, job readiness training, college readiness and success, and trades exploration and entrepreneurship.
Our Approach
We recognize that the foundation of a healthy, fulfilling adulthood is built during the critical adolescent development period. Our programming is based on a positive youth development framework. Our staff are committed to helping youth understand and manage their emotions, build or strengthen supportive relationships, improve responsibility and decision-making, seek help when needed, and plan for a hopeful and fulfilling future.
Our Programs
We offer a comprehensive set of age-appropriate programs that includes small group sessions, one-on-one meetings, academic enrichment and job readiness assistance. We meet students where they are and aim to help them thrive academically, socially and emotionally, with the goal of preparing them to compete in a fast-paced and an increasingly global economy.
Our programs include:
EmpowerYouth! is a partnership with Lyric Opera of Chicago that engages Black youth in a non-academic performing arts program that results in a culminating performance each year. Learn more.
GIFT stands for Growing in Fortitude Together. GIFT is a comprehensive mentoring program designed to help adolescent girls build healthy attachments to others and strengthen their emotional self-regulation with the aim of increasing their relationship skills and improving their positive sense of self.
Project Connect is the Chicago Urban League's mentoring program for high school juniors and seniors and first-year college students. Mentees receive secondary support from professional men and women who volunteer to spend up to 4 hours a month mentoring them in a healthy and productive manner. The program is designed for mentors to encourage and motivate youth participants, invest in their lives, and form long-lasting, impactful relationships. Learn more.
Project Ready Middle School prepares students for the transition to high school and builds an early foundation for college readiness. Students participate in a series of activities in Science, Technology, Engineering, Arts, Math (STEAM), financial literacy, health and wellness, and social/emotional development and learning. This program operates in multiple schools throughout the City of Chicago during the school year. During the summer, we offer a STEAM Camp that  accepts applications from students across the city. Learn more.
Project Ready High School assists 9th and 10th grade students in acclimating through high school by equipping them with age appropriate life skills designed around high school success, college readiness, academic achievement, cultural awareness & advocacy, social development, and workforce readiness. Learn more.
Project Ready College is a three-year program designed to assist rising high school seniors through the completion of their first year of college. The program is offered to 11th and 12th graders in school-based and community-based settings. Learn more.
Scholarship Program – Our scholarship program is open to any person pursuing an undergraduate degree at an institution of higher learning. Scholarship awards range from $500 to $5,000. Applications open each spring. Learn more.
Trades Instruction Program (T.I.P.) is for youth ages 12 -19. Youth trainees develop the skills needed to obtain and maintain sustainable employment in the construction trade industry. T.I.P.'s platform of trade construction services youth on the core issues facing low-income communities: self empowerment, education, employment and crime prevention.
Urban Youth Connection (UYC) is a mentoring, violence prevention/intervention academic and recreational enrichment program that promotes social/emotional and behavioral management in high risk Black males.
To learn more about any of our programs, contact Angela Hamilton, Vice President of Youth & Family Services, at ahamilton@chiul.org.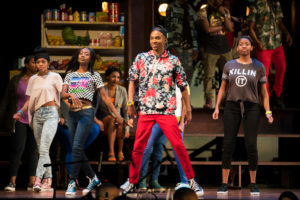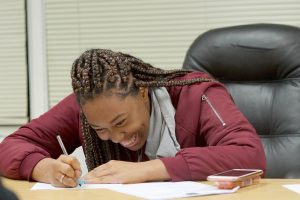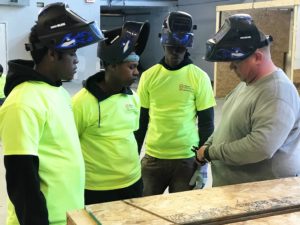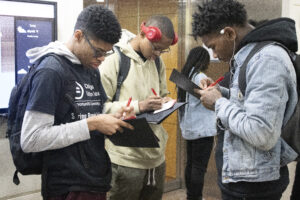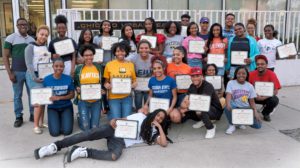 For Parents
We believe that a stable, productive household is a key factor in supporting healthy youth development. To improve our youth's chances for success, we offer a Parent Empowerment Program that is designed to strengthen the home environment by providing targeted support to parents and guardians.
---
Members of:
National College Access Network
Illinois College Access Network
National Scholarship Providers Association
National Partnership for Educational Access