IMPACT Leadership Development Program
Applications are now closed for IMPACT Leadership Development Program's Class of 2024, our 10th cohort!
Program Overview
In Chicago today, there are limited opportunities for up-and-coming Black professionals to engage with and learn from successful senior leaders. Prior to the launch of IMPACT, there was no formal platform for the inter-generational transfer of experience and knowledge, creating a need for an expanded historical and civic education for the next generation. Through IMPACT, the Chicago Urban League strives to move the needle toward racial parity in leadership positions by developing and supporting emerging Black leaders.
Each year, IMPACT selects a cohort of around 30 Black professionals between the ages of 30-45 years old who hold a minimum of a bachelor's degree and have at least seven years of increasingly responsible professional experience. Moreover, successful candidates have a strong, demonstrated track record of civic leadership. Selection to IMPACT is competitive and requires submitting letters of recommendation and engaging in a formal interview process. Prospective fellows are assessed based on personal and professional accomplishments, leadership potential, and commitment to civic engagement.
The University of Chicago Booth School of Business serves as the educational partner for IMPACT. Members of Booth's world-renowned faculty provide high-level instruction in topic areas such as business ethics, negotiations, decision-making, and interpersonal dynamics. In addition, Booth hosts the program's monthly sessions at its Gleacher Center in downtown Chicago.
The intensive, nine-month program begins in September and provides our Fellows with the broad knowledge base, keen insight, and sharpened perspective that will augment their effectiveness as leaders.
VIEW CLASS OF 2020 PROGRAM BOOK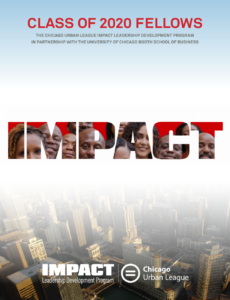 Are You Ready for IMPACT?
Program Structure and Curriculum
IMPACT empowers young, Black executives by providing them with the tools and skills necessary to thrive in increasingly responsible leadership roles. It accomplishes this through a curriculum that comprises six distinct program elements: (1) leadership modules; (2) historical and political perspective modules; (3) current issue modules; (4) individual leadership assessments; (5) the "Lessons in Leadership" speaker series; (6) one-on-one mentorship.
Monthly modules form the "backbone" of the IMPACT Leadership Development Program. The Chicago Urban League, in partnership with University of Chicago Booth School of Business, invites prominent academics, subject matter experts, and industry leaders to impart their knowledge and insights on our Fellows over the course of a day-long session. Learning material is presented in a variety of ways – via lectures, panel discussions, and breakout group reflections, to name a few. Our Fellows grapple with ideas and challenge themselves and each other on an intellectual level, but more than that, they develop a practical understanding of how they are situated in present-day Chicago as emerging Black leaders. Please consult our Class of 2024 Program Schedule to learn more about our modules.
In addition to our monthly modules, which serve as the program's classroom learning component, Fellows participate in supplementary events and activities each month. These program elements are designed to provide a robust platform for inter-generational exchange and professional networking.
IMPACT hosts a "Lessons in Leadership" speaker series, which features senior leaders from the Chicago area who share their stories of challenges, triumphs, and lessons learned in their careers.  These stories capture our Fellows' imaginations and inspire them to pursue their passions.
View a list of past "Lessons in Leadership" speakers. 
Each Fellow is also paired with a mentor who offers guidance on matters such as professional development, relationship mapping, work/life balance, and board engagement.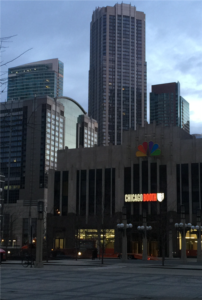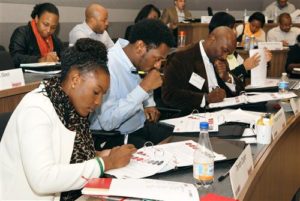 By the end of the program, Fellows develop a leadership action plan that is geared toward guiding them through the next steps of their professional advancement and helping them map out strategies for effective community engagement. Our expectation is that Fellows integrate lessons from each program area into a dynamic leadership style that best suits them, their organizations, and their communities.
The efficacy of our curriculum is reflected in qualitative feedback from our Class of 2021. 100% of IMPACT Fellows increased their understanding of their leadership characteristics and styles and 92% become more confident in their leadership abilities.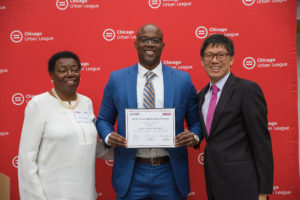 Our Fellows
Since its launch in 2014, the IMPACT Leadership Development Program has assembled nine extraordinary cohorts, each consisting of some of the brightest, most talented Black professionals in Chicago. These high-achieving leaders have gravitated toward IMPACT because of the professional advancement and networking opportunities that the program affords them.
Our cohorts are exceptionally diverse in terms of professional experience, educational background, and personal interests. We strongly believe that this diversity of thought and experience is crucial to our Fellows' learning and development, and we openly welcome the different viewpoints and perspectives that each of our Fellows brings to the table.
IMPACT Fellows share the Chicago Urban League's vision of racial and economic equity for Black Chicago and are unified in their commitment to affecting positive change as their generation's most influential leaders. Our hope is that this mutual commitment permeates the very fabric of our communities and inspires long-term social transformation.
Frequently Asked Questions
To find out answers to questions you have about the IMPACT Leadership Development Program, click here. You can also contact the IMPACT Program Manager, Porshay Lloyd at plloyd@chiul.org.
Testimonials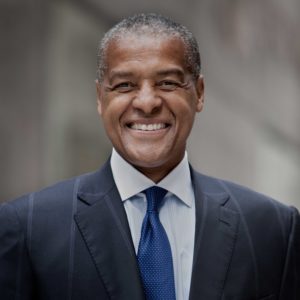 James Reynolds, Jr., Chairman and CEO, Loop Capital
"IMPACT is connecting talented emerging leaders with well-established ones. It is a really impressive program…and a critical leadership bridge."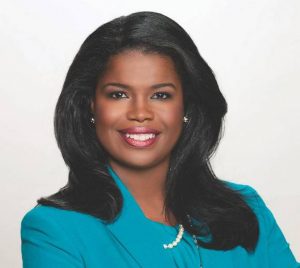 Kim Foxx, Cook County State's Attorney
"IMPACT takes its Fellows to the next level. They get world class instruction from the Booth School of Business, hear personal stories from some of our best leaders, and reflect on the most important issues facing Chicago."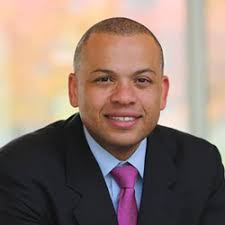 Kurt Summers, Treasurer, City of Chicago
"This nine-month program combines leadership instruction from the University of Chicago, civic training from a variety of community leaders and one-on-one mentoring from respected and admired professionals. The IMPACT program provides significant value that will enhance the Fellows' professional growth and civic engagement."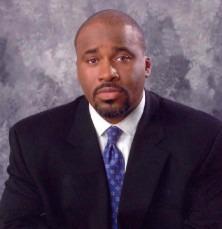 Terry Peterson, Vice President of Corporate and External Affairs, Rush University Medical Center
"IMPACT is an amazing program that provides generational transfer of knowledge from experienced, established leaders to emerging leaders in an intentional, purposeful way. When you combine that with Booth's training, mentoring and civic instruction… you hit a home run."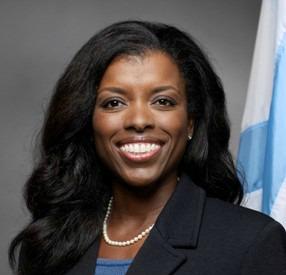 Stephanie Neely, Vice President and Assistant Treasurer, Allstate Insurance Company
"As a former government leader, now serving as an executive at Allstate, I am really impressed by the talent the IMPACT program is attracting. They are building a powerful network of smart, innovative and inspiring African American leaders who will have a positive influence on Chicago today and into the future."
Contact
For more information about IMPACT, contact Porshay Lloyd plloyd@chiul.org
Program Partners
We thank each of our partners for their support in helping ensure IMPACT is able to carry out its mission!