08.14.2018
Chicago Urban League Releases Statement on Draft Consent Decree for Reform of the Chicago Police Department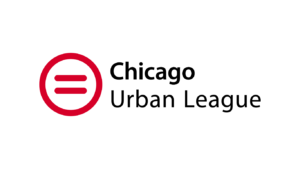 FOR IMMEDIATE RELEASE
August 14, 2018 – The Chicago Urban League is part of a coalition of community groups that today released recommendations for additional measures to be added to the draft consent decree to reform the Chicago Police Department.
The City of Chicago and the Illinois Attorney General's Office released the draft consent decree on July 27, and the public has until this Friday, August 17, to provide comments. The Chicago Urban League is encouraging Chicago residents to read the proposed consent decree and voice their concerns before the public comment deadline.
The League and other community groups are calling for, among other things, greater transparency and public accountability, the development of diversion programs to reduce arrests for minor offenses, and impartial policing that addresses police violence and misconduct targeted at Black people, women, Latin people and people with disabilities. The full list of recommendations can be found here.
Barbara A. Lumpkin, Interim President and CEO of the Chicago Urban League, issued the following statement:
The proposed consent decree seriously misses the mark when it comes to real police reform and community concerns around issues such as excessive use of force of by police officers. For too long, vulnerable Black and brown communities in Chicago have been the victims of police violence that has effectively gone unaddressed. The final consent decree must do more to protect all of our communities. We urge Chicago residents to contact the Illinois Attorney General's Office and voice your concerns by this Friday, August 17.
Members of the public can provide comments by emailing the attorney general at policereform@atg.state.il.us or by calling 833-243-1498.
The Chicago Urban League is among the plaintiffs in a landmark class action lawsuit seeking federal court intervention and community-driven oversight of Chicago Police Department operations. The suit, Campbell v. City of Chicago, was filed on behalf of thousands of individuals, predominantly African Americans and Latins, who have been, or in the future will be, subjected to the CPD's policy and practice of using force in racially discriminatory and brutal ways. The Chicago Urban League announced its participation in the lawsuit in July 2017.
###